In response to an April Fool's joke, Lidl is giving away three Minis in its brand colours. A contest to encourage your customers to download your application that has been a resounding success for a year.
Lidl has now fully understood the appeal of its brand to consumers. Whereas in 2020 Lidl France was hesitant to stock clothes and sneakers in its colors (before changing its mind with the success we know), now not a season goes by without the discounter offering a range of branded goods.
This Thursday, the cartel goes further and will offer… a car. This Wednesday, September 28, three Minis will be put into play that use the Lidl color codes (yellow, red and blue). A response to a hoax made on April 1 by the magazine car motorcycle. It is the communication agency Marcel that is at the origin of this new marketing coup.
"On April 1, 2022, the magazine car motorcycle Announcement on Twitter that after touching shoes, socks or slippers, Lidl is preparing to launch a car model, the agency explains. The Day of the Innocents obliges, the hoax quickly goes viral on social networks and goes up to Lidl, which shares it in turn. The story could have ended there, but Lidl decided to take the April Fool's joke at face value and create this car."

More than 5 million downloads
Instead of an SUV as in the Auto Moto hoax, Lidl is betting on a more urban vehicle model, the Mini. Obviously, the Lidl car will not be mass produced. These three cars will not be for sale but will be won through a raffle through the Lidl Plus application. This is explained by Michel Biero, head of Lidl France in a video uploaded to the brand's YouTube account.
The publicity stunt then becomes a commercial stunt. Lidl's objective is not so much to create expectation with its car as to encourage its customers to download its application launched at the end of 2021.
The group that took 32 years to offer a loyalty card finally fixed it on October 1 last year with the launch of its Lidl Plus app. Discounts, promotions, special operations… Lidl has already convinced more than 5 million of its customers to download the application. A way to retain customers and make them spend more. According to Michel Biero, the users of the application would spend 50% more than the traditional clients of the brand.
Lidl ahead of Leclerc and Carrefour
After offering its anti-inflation operation (5% discount once a month) to app users, Lidl hopes to once again win thousands of inserts with its contest.
A strategy of formidable effectiveness. Lidl rose to seventh place among the most visited e-commerce sites in France in the second quarter of this year according to Fevad.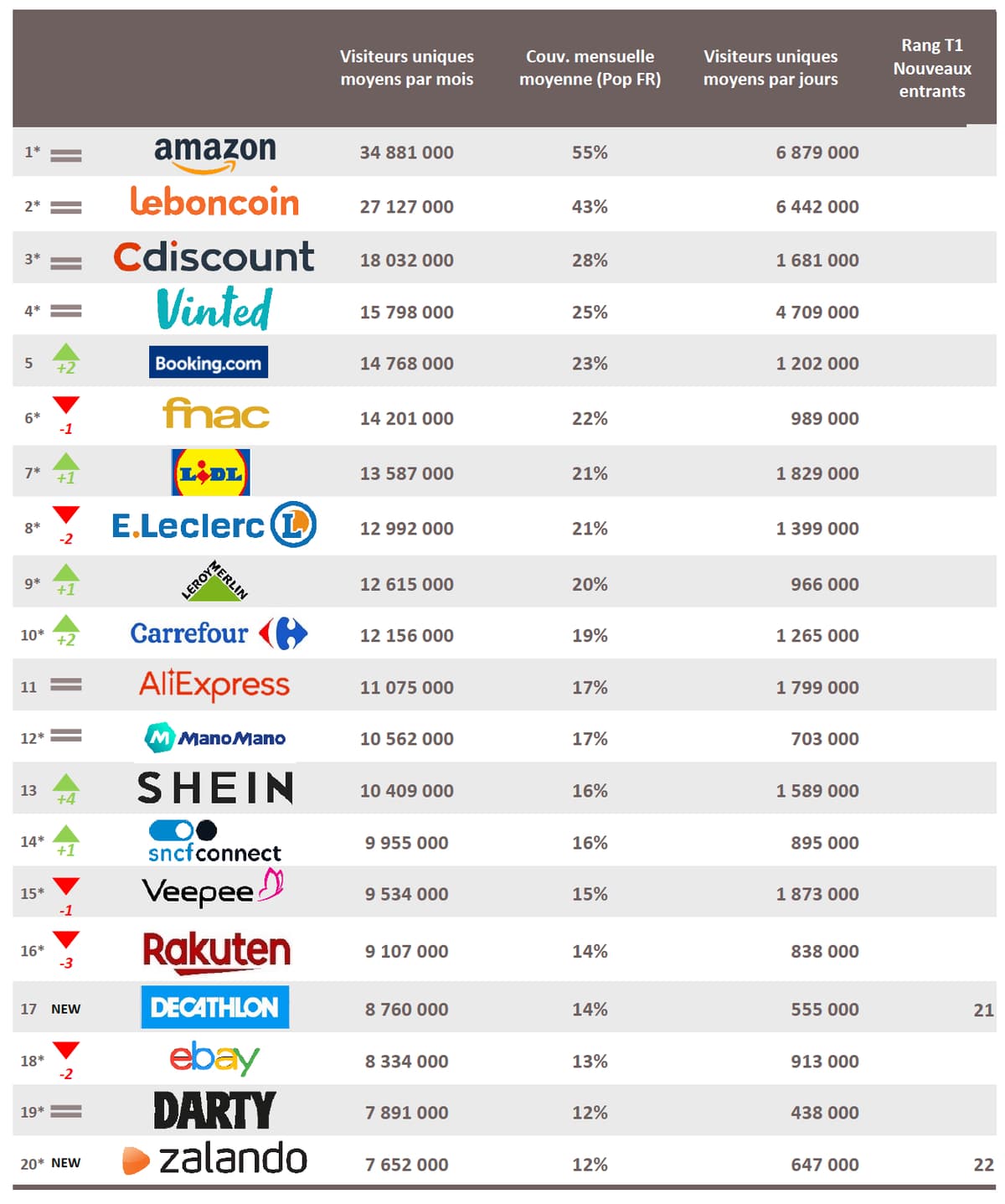 The discounter that does not sell anything on its site or in its application even pays for the luxury of being the food brand that receives the most visitors (13.6 million unique visitors per month) ahead of Leclerc and Carrefour.