Sea is first and foremost a childhood friendship story between Monica Paolini and Sean Monahan, the two creators of the New York women's ready-to-wear brand. " We grew up in Newburgh, a hundred miles north of New York. Our families were close, we were always very close. Today, we work together in a fusional way", says Sean Monahan, who is in charge of translating the creative vision of his partner, a great passion for crafts, from a commercial point of view. The latter easily admits his cute sin: the cascading ruffle dresses of the Victorian era.
Sea, founded in 2007, declines long dresses with puffed sleeves, with a romantic aura. The wardrobe is packed with ruched bodices, pointelle knit cardigans, dresses with wavy scalloped hems, or even ruffled embroidered blouses highlighted with black overlock stitches. As for the quilted jackets, in patchwork with floral motifs, they are shown in pastel tones, like young girls in flowers. " We have always wanted to create pieces that are easy to wear, with a certain degree of relaxation. With sea clothes the idea is not to say "look at me" but to feel comfortable", explains Monica Paolini, who develops an elaborate design, striking but never flashy.
The duo knew how to federate a community of loyal customers, without organizing the slightest parade or buying advertising pages in magazines. Today, a total of 30 people work for the brand, which does not want to fall into the trap of an expanding organization. " We do not follow trends, we rely on know-how. We go to India four times a year before each collection to meet our embroiderers and partners. We follow the entire development process of our collections, from the threads to the final realization. », details Sean Monahan.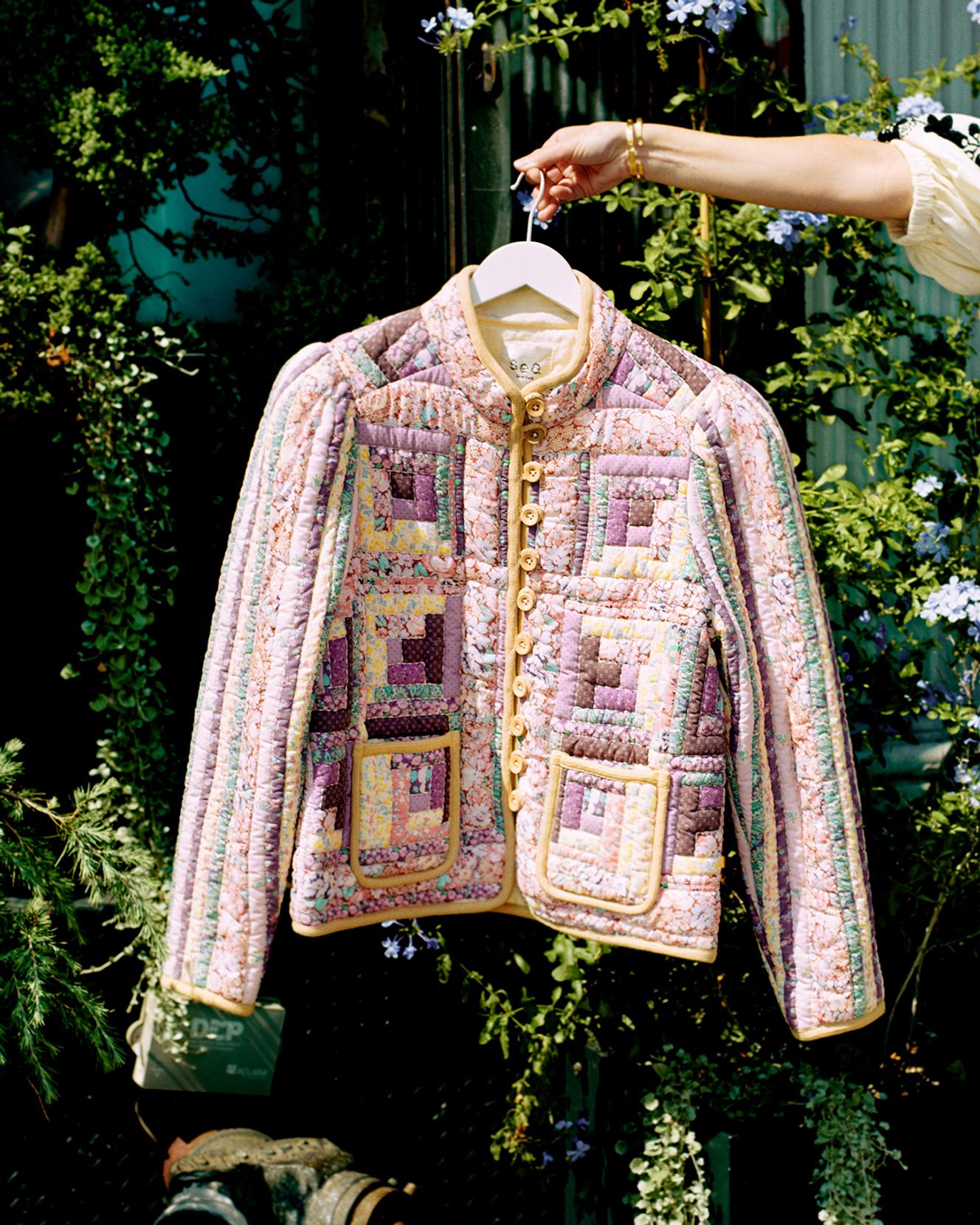 The designer develops her fabric samples herself, with the help of her son's nanny. " It is very good for knitting and crocheting. When my son goes to school, he sits next to me in my office and we do tests. She creates amazing stitches and color blends. She is indispensable to me! », says Monica Paolini. In 2018, the duo opened their first boutique on Canal Street, in lower Manhattan, where the clothes interact with designer furniture signed by young designers, also based in New York: Allied Maker chandeliers, Fort Standard mirrors, table and Vonnegut Kraft Bank. Without pretense or false note.